Top Things To Do in California on Your Next Vacation!
When you think of the top things to do in California, you'd often think about the iconic Disneyland theme park.  But there's more to California than touring Mickey Mouse's magical kingdom, or searching for the tanned beauties further popularized by Katy Perry's pop hit.  While yes, the usual suspects: Disneyland, Hollywood and Alcatraz Islands are some of the biggest lures in California, there's definitely some of the underrated sights that are worth noting and visiting when you're in town. Chances are, after you read this list, you'll be searching for San Francisco Movers to make your way west for good!
Here are some of the unique top things to do in California (including the classics of course):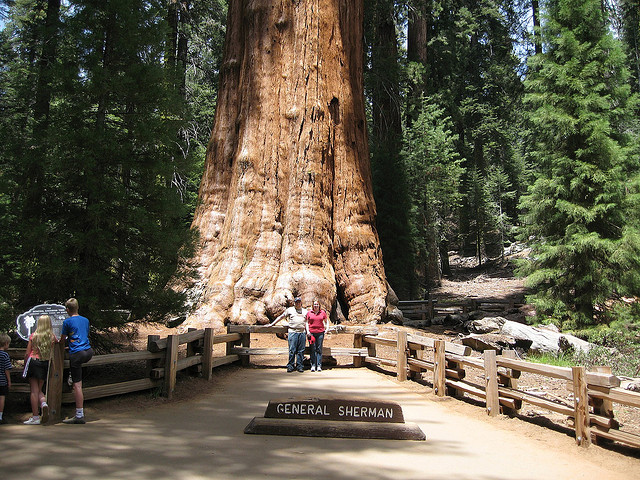 Discover the mystery of the moving rocks.  Death Valley is famous for its unique and varied landscapes, from colourful sand dunes to snow-capped mountains.  But there's more to the mysterious Death Valley than its nightmarish landscape and scorching heat.  To date, scientists haven't discovered the science behind the moving rocks in Death Valley.  If you happen to be in the area, you can see the trails left behind by these moving rocks.
Apart from these mysterious anomalies, the nearby Zsabriskie Point and Scotty's Castle are also interesting places to visit in the area.
Wine tasting in Paso Robles.  While California's wine industry is forever associated with Napa Valley, a less explored Paso Robles offer the same high quality California wines, minus the touristy and heavily commercialized feel.  There are about 160 wineries in the area, all or most of which produces some of the best vintages in California.  Their wines, too, have richer colours and flavours due to the intensity of the sun.
Enjoy the Cities
California is one of the largest and most populous states in the. This being the case, you can bet there are some great urban areas to explore!
San Francisco is a very interesting city with countless things to check out including Alcatraz, China Town,  Muir Woods, a vibrant restaurant/nightlife scene and awesome shopping.
Los Angeles, or "The City of Angels" is known the world over, mostly for Hollywood and being the US hub for the film industry. Enjoy the great restaurants, nightlife and go for a hike in Runyon Canyon which offers stunning views of the Los Angeles skyline.
The most southern major city in California is San Diego, which is only 20 miles from the Mexican border. San Diego is loved for its delectable climate, interesting and fun Gas Lamp Quarter, and it's beautiful beaches, notably Pacific Beach and La Jolla. If you're looking for a bit of gaming action, check out the  San Diego Resort and Casino which is about halfway in between the city center and Cleveland National Forest which is a great place to enjoy the outdoors.
Head off to Pismo Beach.  Near Paso Robles, this beach town has everything you need in a beach destination, plus a couple more extras, such as nature reserves, golfing, horseback riding, hiking and mountain climbing opportunities.
If you like to have the whole beach to yourself, winter time is the best time to visit.  the weather is milder during this time of the year, and you get a chance to see a large grove of Monarch Butterflies.
Meet General Sherman.  One of the top things to do in California is seeing General Sherman, in the flesh.  No, he's not a person, but a tree.  A giant sequoia to be exact.  But what's special about this tree anyway?  Apart from the fact that it is one of the largest trees in the world, it is also older than our grandparents.  This tree has been on earth for more than 2 millennia.