7 Architectural Landmarks In Portugal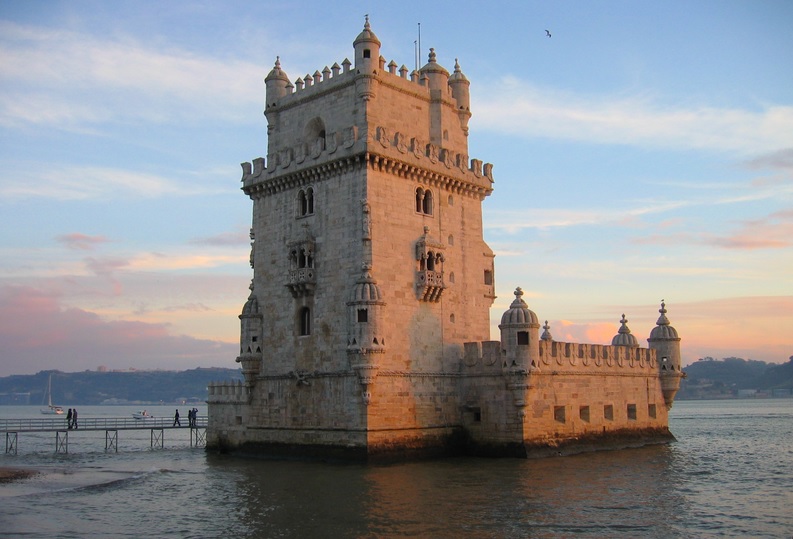 If we sum up European attractions, it's all about history and architecture. The continent has the most interesting architectural landmarks in the world and the same could be said of Portugal which is part of Western Europe. Often built centuries earlier, the best European architecture ranges from simple to extravagant and sometimes, they could be odd and eccentric. Portugal has more than a handful of these structures as attractions. If you can't afford to see them all, you might as well make the most out of your trip by seeing only the best architecture that Portugal has to offer.
7) Belem, Lisbon. Built during the Age of Discovery, it is reminiscent of the times when Magellan and da Gama colonized several countries throughout the world. In fact, this is exactly where these two Spanish conquistadors planned their voyages for the New World.
6) Palacio Nacional da Pena, Sintra. Also known as the National Palace of Pena in English, it is a colorful castle in hues of pink, brick orange, yellow, and even blue! It overlooks the city of Sintra and was declared a UNESCO World Heritage Site. It is beautiful from afar and up close. It's truly one of the top reasons to visit Portugal.
5) Historic Center of Porto. According to a famous Portuguese saying, "Lisbon shows off, Braga pays, Coimbra studies, and Porto works". This is in reference to the city's position as a forerunner in the wine industry. Porto has an eclectic architecture ranging from Romanesque to neoclassical style. This can be seen on its cathedrals, museums, shops, and all other structures.
4) Historic Center of Evora. It possesses more variety in architectural styles and on top of that, more beauty than the historic Porto. Religious, historical, and archaeological structures spread throughout the city have Baroque, Gothic, Renaissance, Roman, Romanesque, or Manueline architecture. The most captivating landmarks in Evora are the Temple of Diana and Megaliths dating all the way back to 5000 BC.
3) Monsaraz, Evora. It is a small walled town which sits above the Guardiana River. Monsaraz is a good example of how medieval Portugal was like.
2) Monastery of Alcobaca. One of the most stunning architectural and historical landmarks in Portugal, it represents the arrival of Gothic architecture in the country. Its historical background is quite fiery so make sure to listen to your guide as he shares stories of the monastery.
1) Convent of the Order of Christ, Tomar. It was put up in the 12th century and originally the stronghold of Templars of Christ. These days, it is one of the most revered historical monuments and World Heritage Sites. It is a complex rather than a single building comprising of a castle, some towers, cloisters, and the main church. A mixture of Gothic, Renaissance, Romanesque, and Manueline architecture is evident throughout the convent.