The Way Mama Used to Make – Great Restaurants in Italy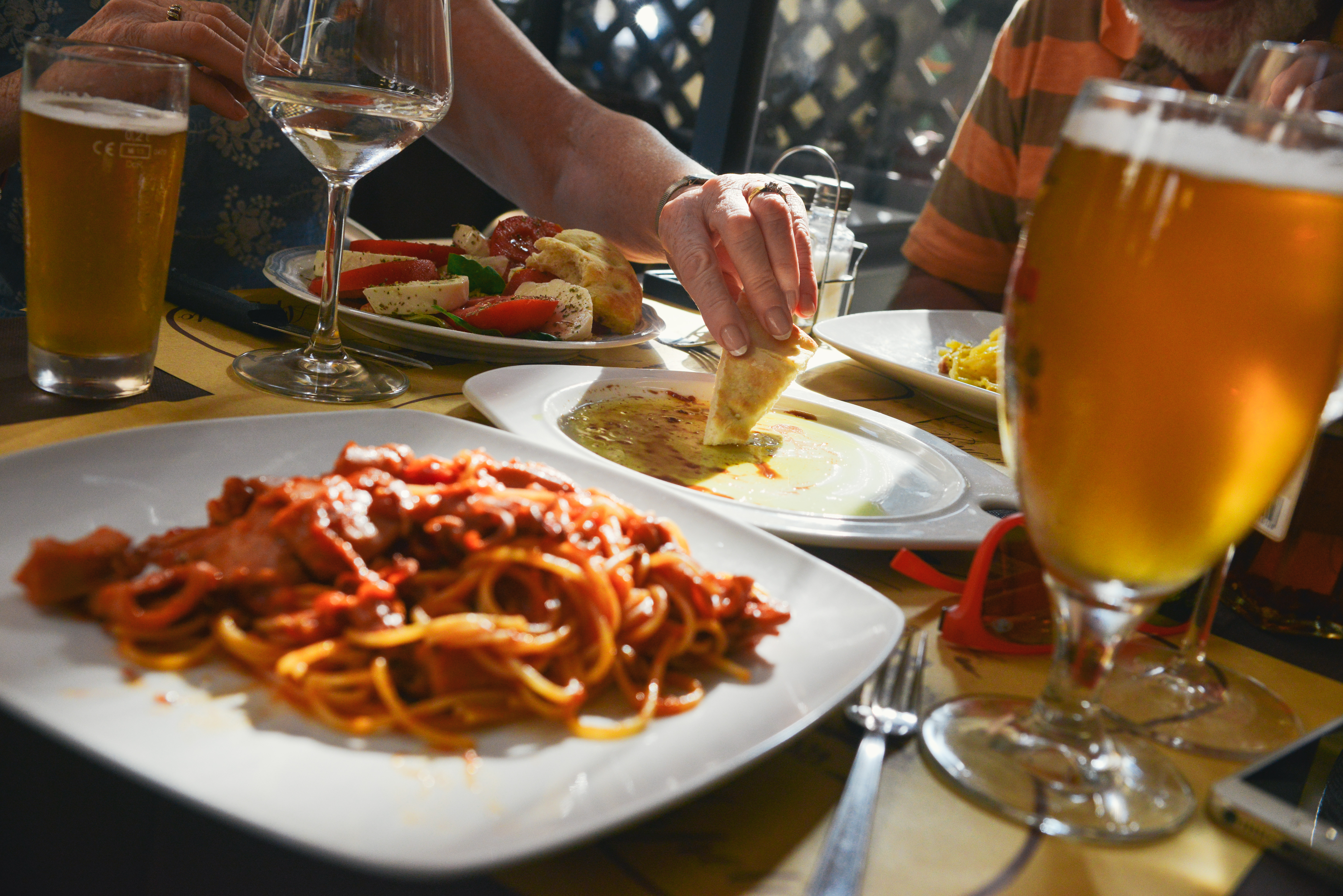 Italy is known around the world for its wine, its culture, and perhaps most importantly, its food. It's a beautiful country, sure, with a long and interesting history providing it with a large number of impressive constructions and UNESCO World Heritage Sites. But no trip to Italy would be complete without a more than generous sampling of its fantastic cuisine.
We have undertaken the not particularly unenviable task of finding some of the best places to eat in this country, so if you want to taste a piece of the Mediterranean for yourself, start your journey right here.
Club del Doge, Venice
If you want a waterfront table, then Venice is definitely your city, and the Club del Doge is the best in Venice. You'll be able to dine on some seriously impressive meals while looking out on the gondoliers rowing their way alongside you.
Located within the beautiful and historic Gritti Palace, the venue is certainly breath-taking. It's a good job the meals do it justice, with Chef Daniele Turco serving up some magnificent Venetian specialities. Come in October or November for the special white truffle menu – we recommend the veal.
Dal Pescatore, Runate
Runate is a little area a way out from Milan, only really rising to prominence with the success of dal Pescatore. The name means "the fisherman", so you won't be surprised to see a lot of seafood on the menu.
The restaurant boasts and impressive three star rating from Michelin, and its dishes are authentic and traditional Italian offerings with a bit of modern pizzazz. Try the anguilla alle braci (chargrilled eel) for something special.
Dal Pescatore is used to being a highly-regarded restaurant – it even has its own helicopter pad for its more distinguished guests! If you can't quite afford a chopper but would still like to arrive in style, Blacklane will do the job nicely.
L'Antica Pizzeria da Michele, Naples
A holiday in Italy is not a holiday in Italy unless you've had your fill of authentic Italian pizza. Luckily for you, that's exactly what you'll be getting in this Neapolitan restaurant. Making incredible pizzas from scratch for more than a century, L'Antica Pizzeria da Michele has built up a well-deserved reputation for itself.
The original owner thought that a good pizza should speak for itself, and therefore eschewed any toppings; this tradition lives on to this day. You have a choice of two pizzas: margherita and marinara. Thankfully, they are cooked to perfection.
Le Calandre, Rubano
25 miles west of Venice is Rubano, and in Rubano you will find Le Calandre, a fantastic little restaurant that took the number 34 spot on the 2015 World's Best 50 Restaurant Lists.
The modern cuisine has earned it the coveted three Michelin stars, as well as a number of fans from all over the world. Massimiliano Alajmo's most famous dishes are his more unusual ones; make sure you don't leave without trying the cuttlefish cappuccino, è delizioso!